Breezy Acres Great Danes
...where Danes are beautiful enough for the ring,
but are family first!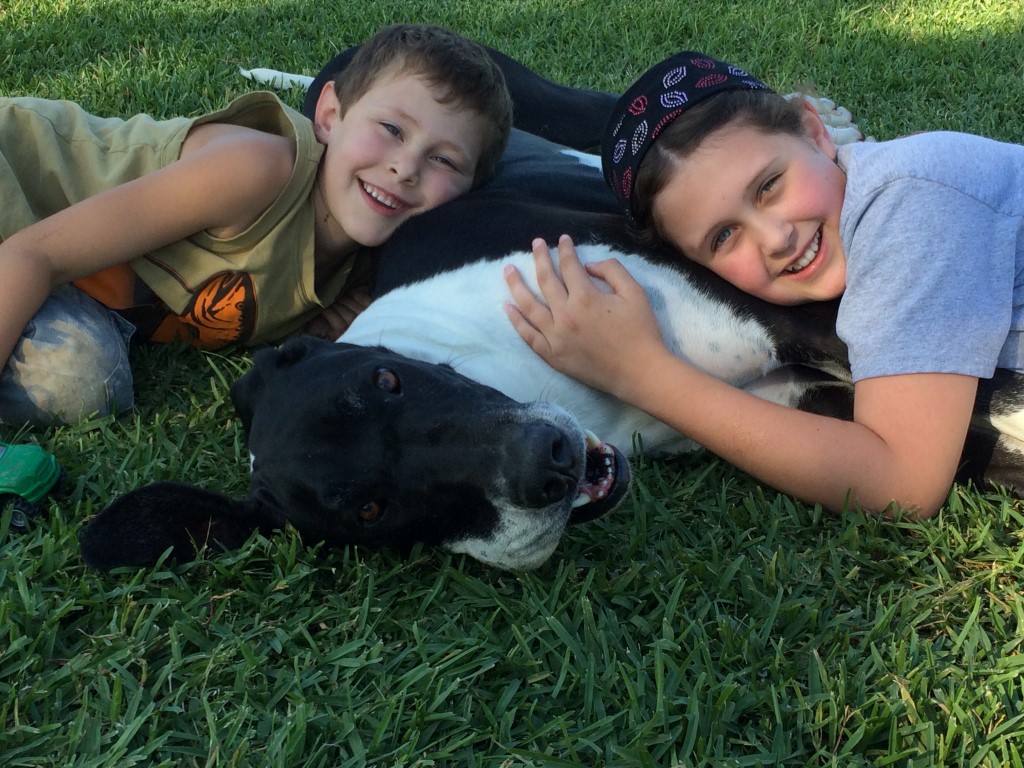 Puppies!!! ..are here!
Arrived 2/23/17
Let us know your interest soon - we seldom breed,
but when we do, Quality is our #1 priority!
Our Philosophy:
At Breezy Acres Great Danes, there are three principles we weigh when it comes to producing a litter. We do not compromise these objectives;
1. Temperamant- since our animals are part of the family, we only strive for a temperament fitting of a Dane. A Dane is a family dog. It's temperament is one that requires affection and attention. They need to be a genuine part of the family ...much more so than that of most other breeds, it is just in their make-up.
2. Type/Conformation- the Dane's phenotype, that is, their physical attributes; how well the Dane is physically put together. Our standard is that of the AKC Breed Standard for that of a 'perfect' Great Dane. The Danes we have chosen to breed have wonderful conformation, type and good bone size -they are nice and angular. Type is not sacrificed for size (although our pups are big).
3. Health- It's been said that; "If you don't have your health, then what is there?" Not much ...and this is very true with Danes. A Dane is not one of the longer lived breeds, so you really want to make the most of what you have. Both the sire and dam of our pups have had various health checks -and check good on; hips, heart, & thyroid. It is not worth your time and money to buy a lesser quality dog that has not been health checked clear.
We believe if any of the above three considerations are left out of the equation when it comes to Danes, then you just don't have a good Dane -plain & simple.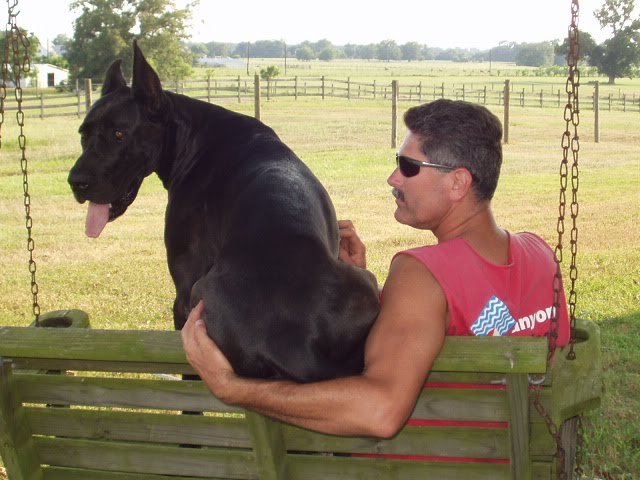 Don't plan on a Dane unless you plan to hold up your end of the deal.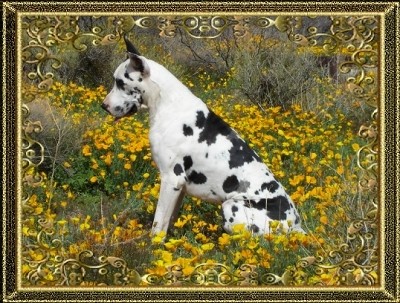 "Justin" sitting among Poppies
We are not frequent breeders.
Thus, our focus is completely on Quality rather than quantity.
Whichever way you want to look at it, at...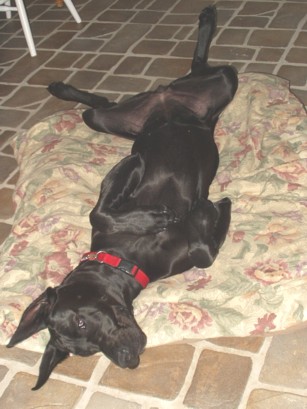 Breezy Acres Great Danes ...our Danes are beautiful enough for the ring, but are family first!
Great Danes -Home Dogs Brood bitches Puppies!